Countertop Buying Guide
Hammering out the final details of your new kitchen or bathroom? You may not know the best option for your unique situation. Explore the buying guide below to see which countertop option may be best for you!
Granite is the gold standard for quality countertops, but quartz is quickly overtaking granite as the go to countertop material. But which one is the better material? That really depends on what you're looking for. Before you start buying materials, it's important to know the difference between granite and quartz so you can make an educated and correct decision.
Pros
Has a great, natural look
Sturdy, strong, and reliable
Can be a permanent fixture
Can be bought in massive slabs
Fewer seams than other materials
Cheaper than Quartz
Raises the value of your home
Cons
Granite is porous
It requires some maintenance
Patterns can get very busy in appearance
Can be difficult to find the perfect pattern to match your style
Granite is permanent. Pick a pattern you will like for decades.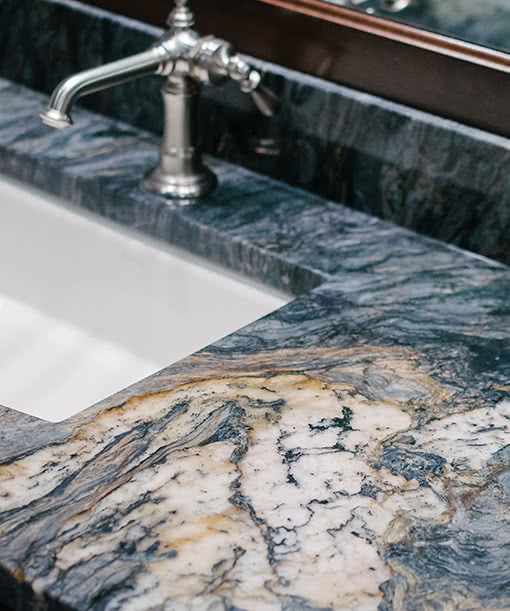 Pros
Quartz is very low maintenance
Much stronger than natural stone
Raises the value of your home
Consistent clean styles
Stands up to spills, hot pans, knives and heavy hits
Looks great in modern kitchens and bathrooms
Raises the value of your home
Cons
Can be expensive
Slabs of the same color will always look the same
Quartz is manufactured and is not considered natural stone
Patterns can be too simple and considered boring
In high demand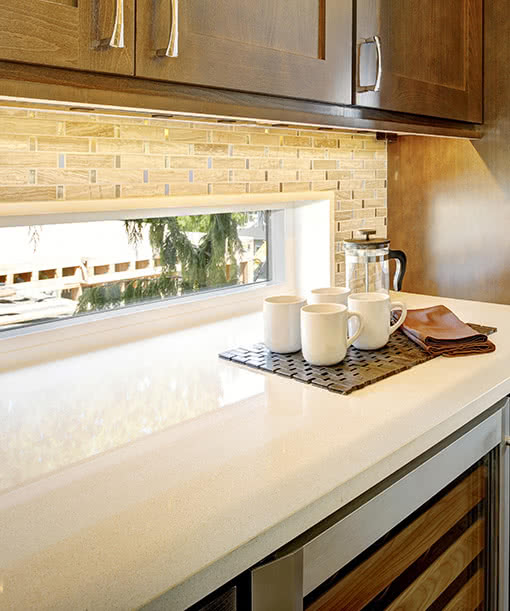 Remnants
Remnants are smaller pieces of natural and engineered stone. These small pieces are the leftovers of full slabs that have been cut down to custom sizes and shapes. Remnants can save you both time and money on renovations. There are several factors that go into deciding if remnants are right for your project.
Pros
Significantly cheaper than full slabs
Great for small areas
Wide selection of designs and colors
Cons
Creates more seams
Won't typically work for a large area
Hard to create a consistent pattern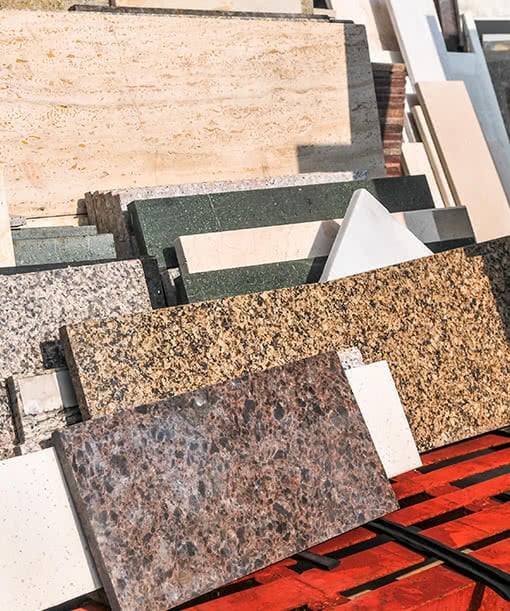 Get a free quick project quote today!